Hey Families! Family Cyber Safety Nights are taking place virtually throughout October! These workshops are one-hour in length and provide a family learning opportunity for K-8 children and their guardians. Register here:
www.csiselementary.org/s/cyber-family-signup
Choose from any Tuesday in October: OCT. 4, 9PM ET *** OCT. 18, 7PM ET OCT. 11, 8PM ET*** OCT. 25, 6PM ET

Your October Newsletter from Title I is now available on your school website. This month includes info about our food assistance program, safety resources from our School Resource Officer, and much more!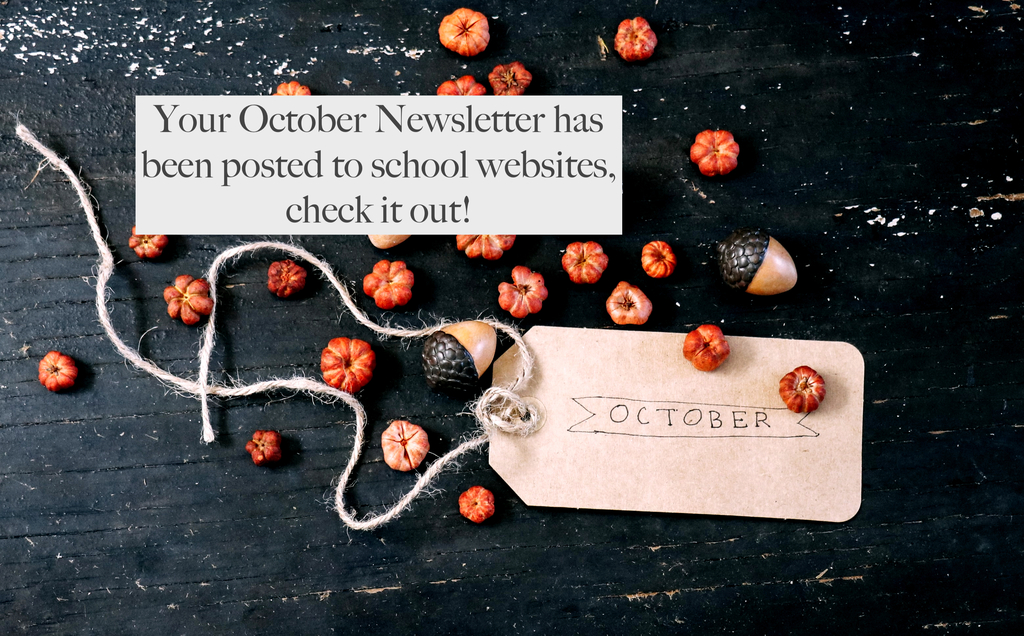 Hey Hoxsie Families, Save The Date! We're having our first Donuts with Grownups event Friday, October 14th! Drop off your Hawk & join us in our Family Center classroom from 7:55 - 9:00 AM.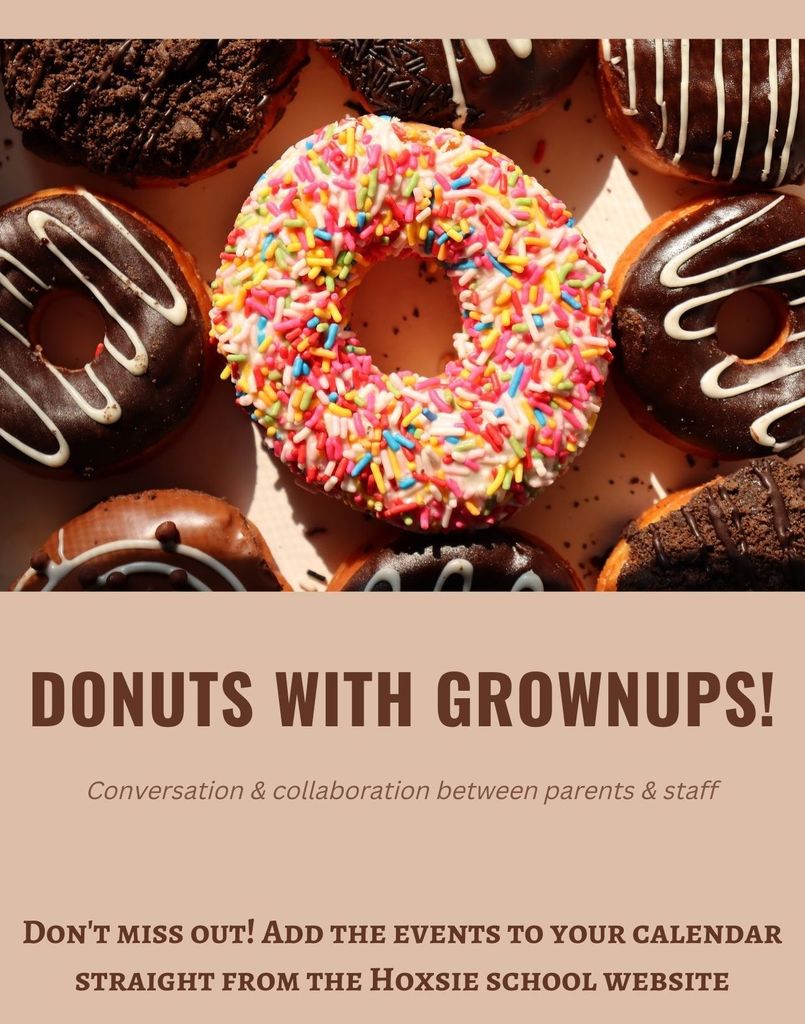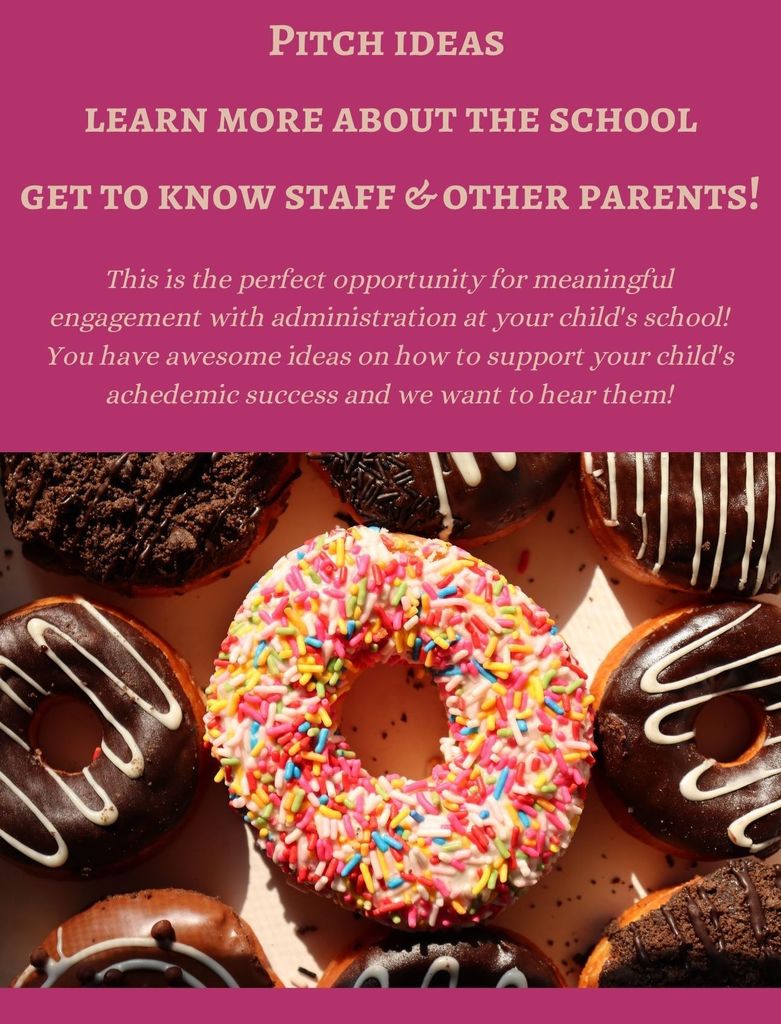 The third episode in a series of videos put together by Warwick Public Schools to provide information regarding the New High School Project is available NOW on our YouTube Channel - WPS Video. Check it out!
https://youtu.be/2vW4c-Bovu0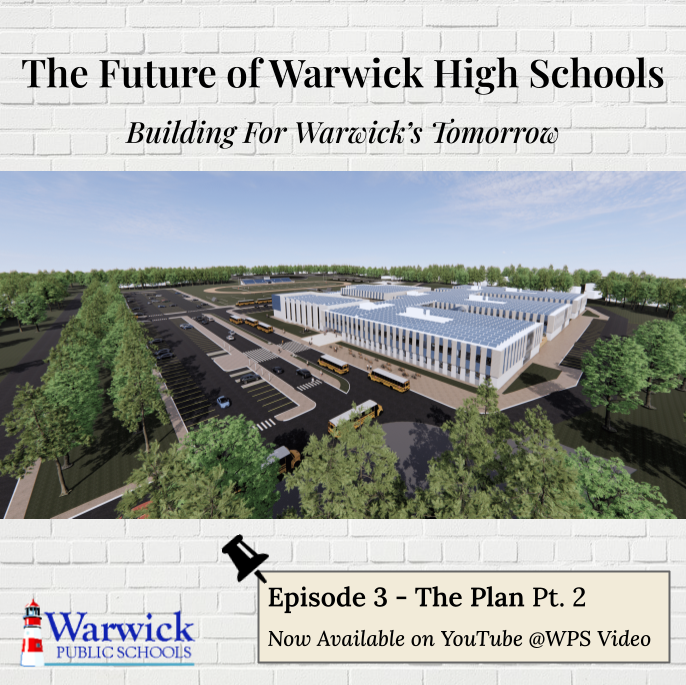 High Five! ✋ The first few days back at Hoxsie were great! Welcome back, Hawks!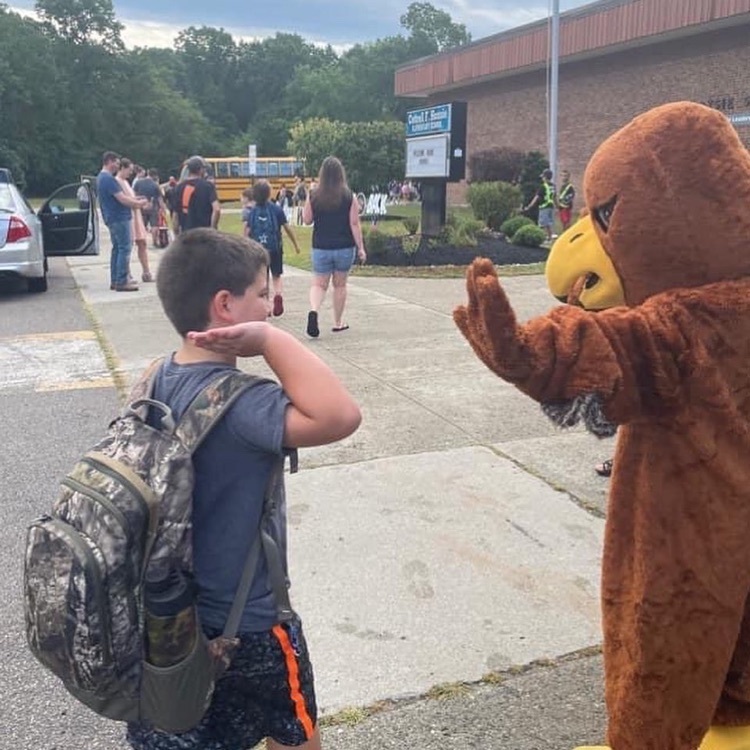 Wishing our students and staff a wonderful 2022-23 school year!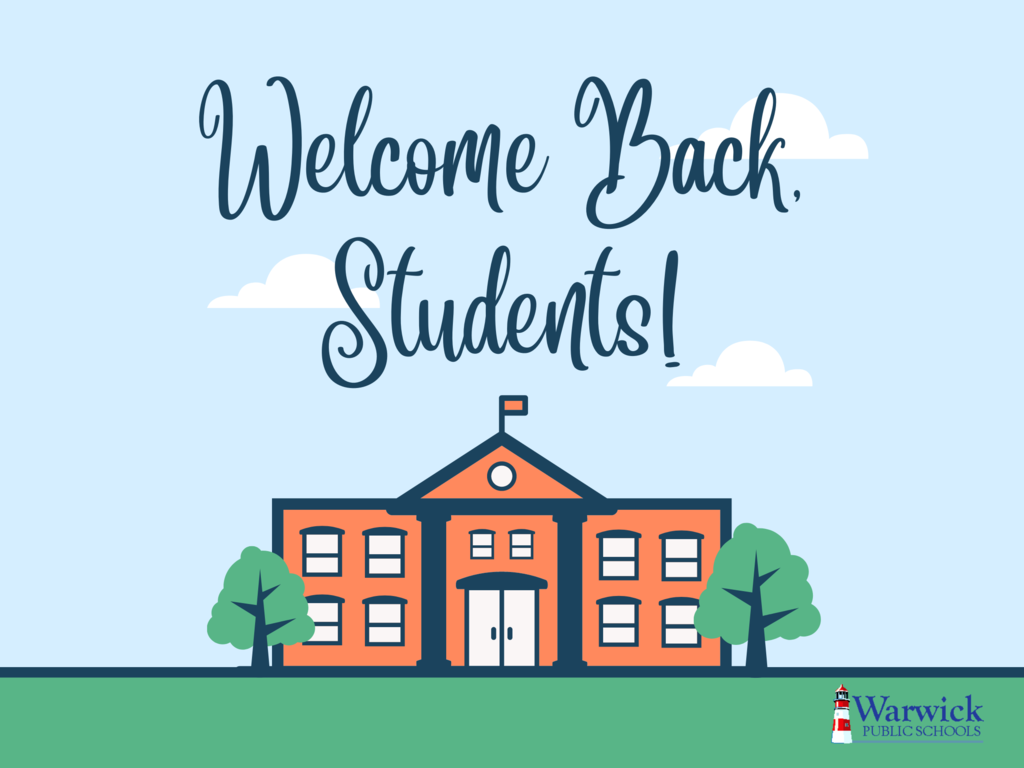 Welcome Back, Title I Families! Your September Newsletter is available NOW in the News section of your school website! Check it out!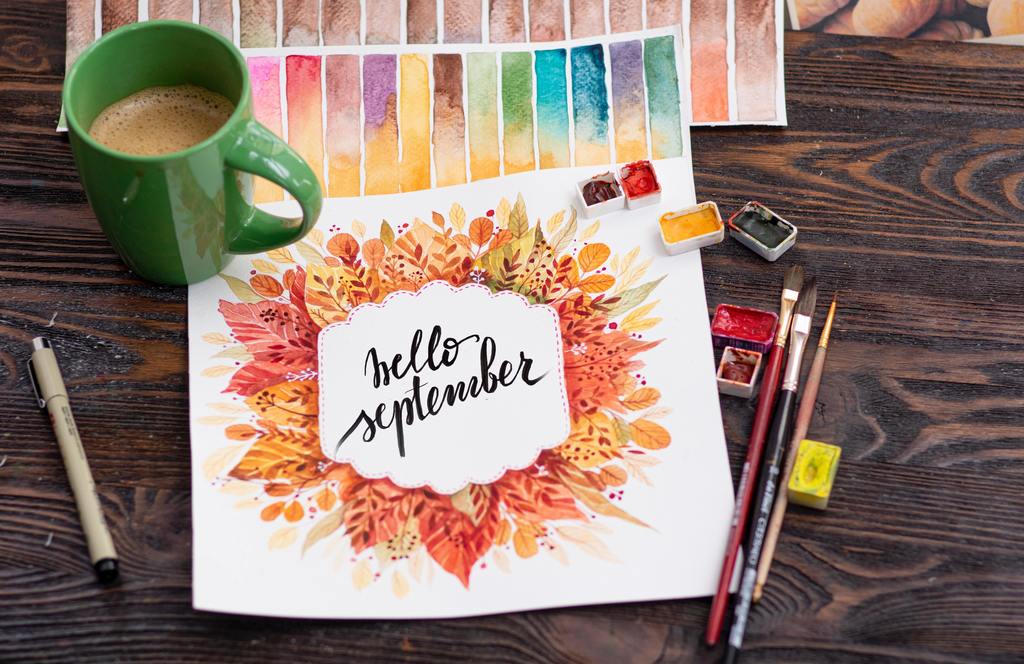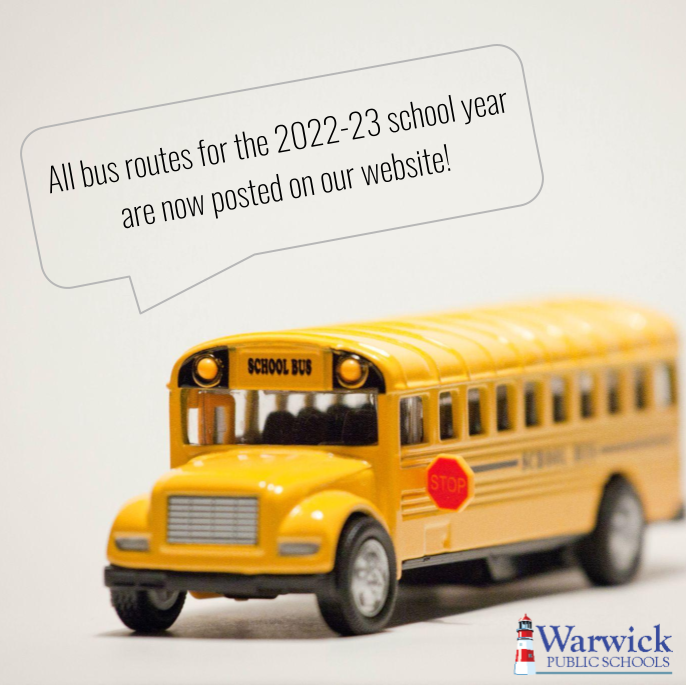 Update! Over the summer months, repairs for elementary students were designated to our 4 secondary schools--Shout Out & Thank You to the staff members who made this possible! Chromebook repairs will now be processed directly through your child's individual school again.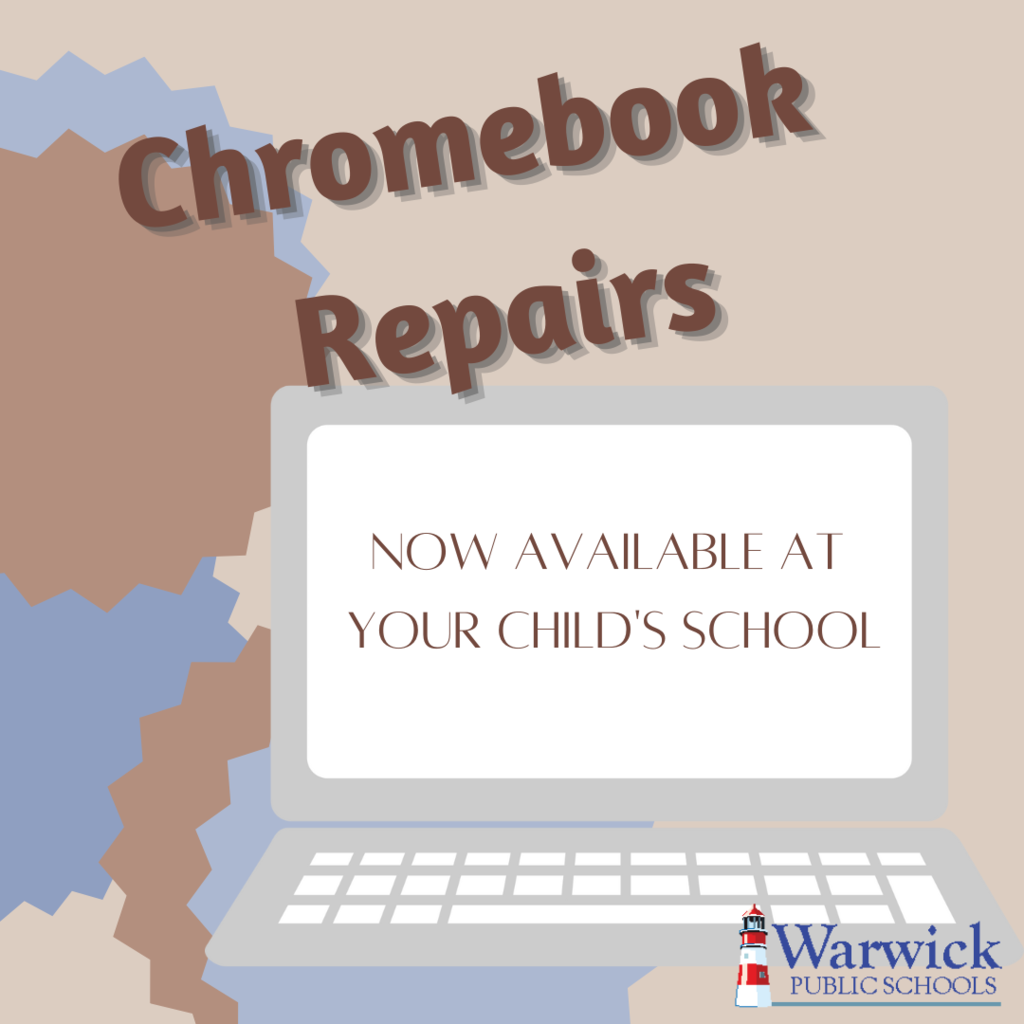 DYK, for students entering 1st-8th, iReady is a summer learning requirement? Continuing to build on and reviewing material is great exercise for our brains! Keep up the great work! Questions?
iready.helpdesk@warwickschools.org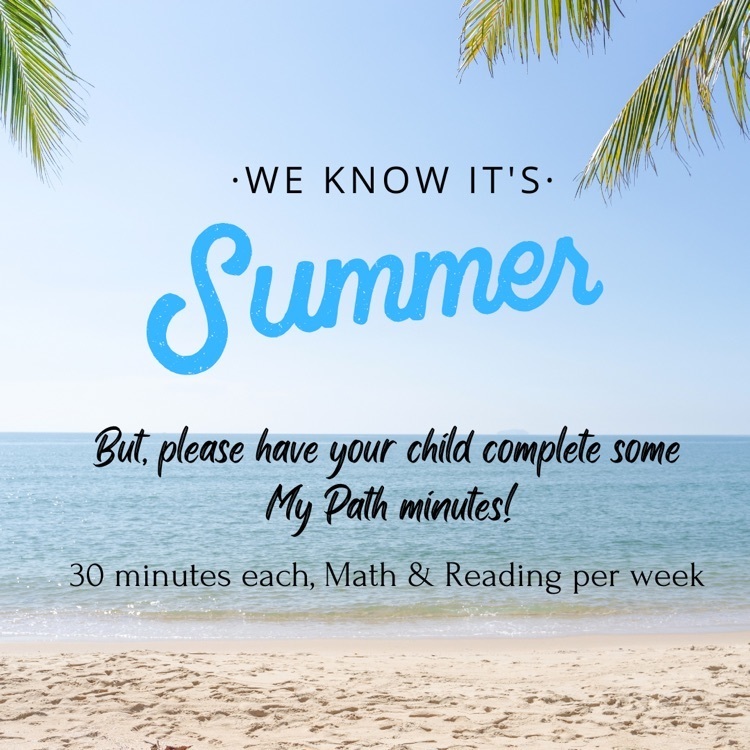 EXCITING NEWS! Our NEW website and app are ready! Visit warwickschools.org and check it out! Watch this brief video for more info on the app
https://youtu.be/8NIY6oIPIfY
We are so pleased to bring WPS into the 21st century and make staying connected as easy as one click!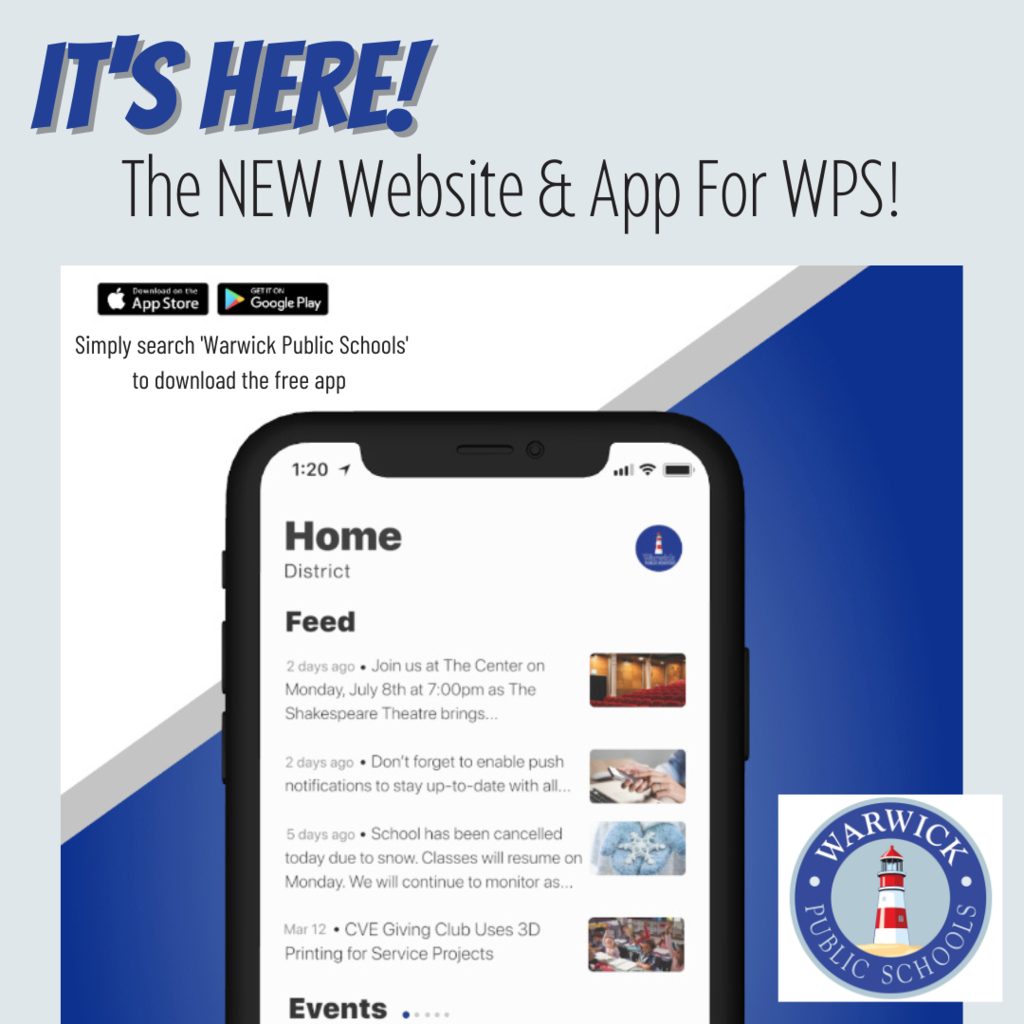 Laying low indoors during this heatwave? Take a few minutes to log into/create your TITAN Family Portal > family.titank12.com Please fill out the meal application, even if you plan to send meals from home, by doing so we receive increased funding for our schools and community!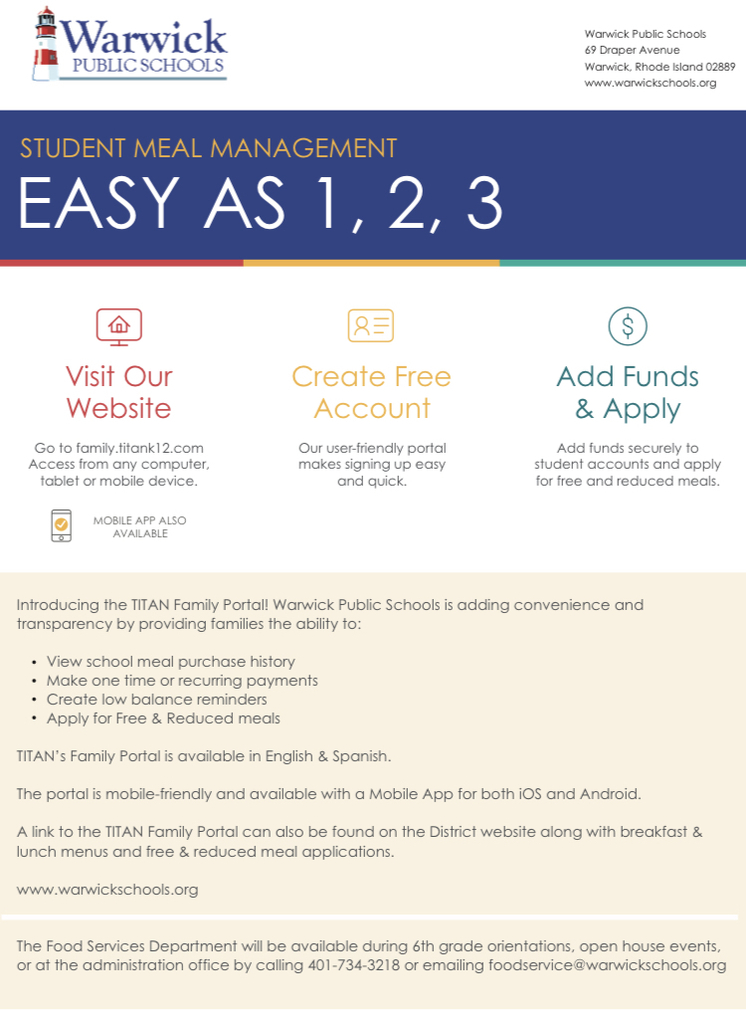 Trying to plan your end of summer fun now, but not sure when the first day of school is? Here is the current 2022-23 school year calendar! First day for students entering K-6 & 9th is August 31st. Preschool, 7, 8, and 10-12th start the following day, September 1st!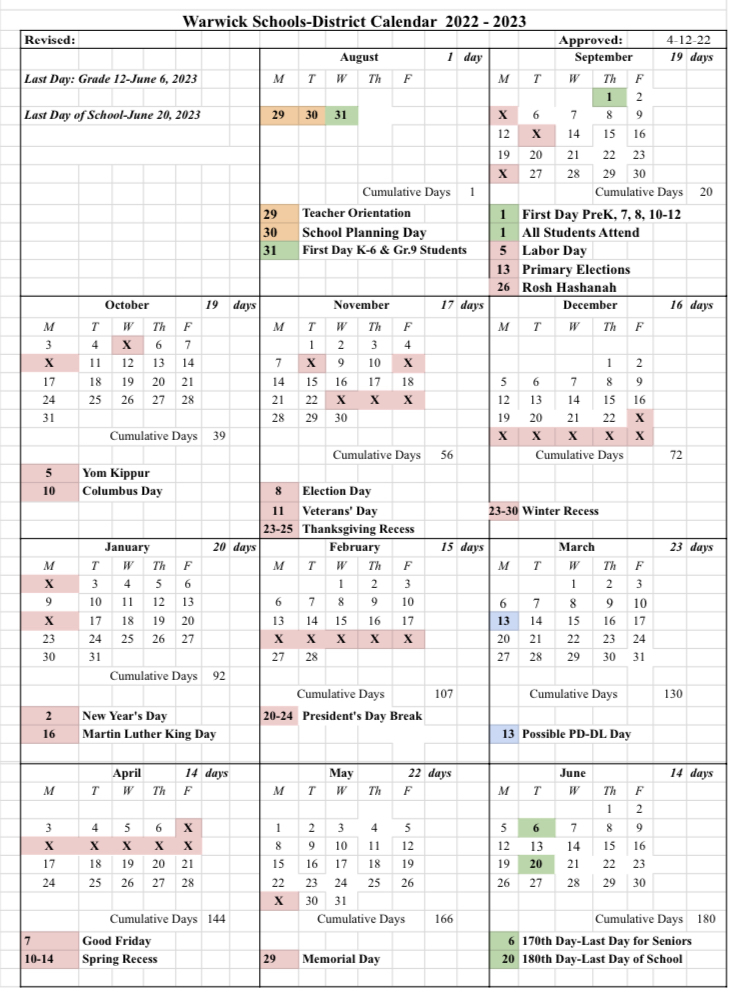 Happening Tomorrow! Join us in person at Veterans Middle School, July 12th at 7 PM. Can't make it in person? Tune in to the live stream on our YouTube channel, WPS Video. Links to the agenda and live video will be posted on our Warwick Public Schools Facebook page.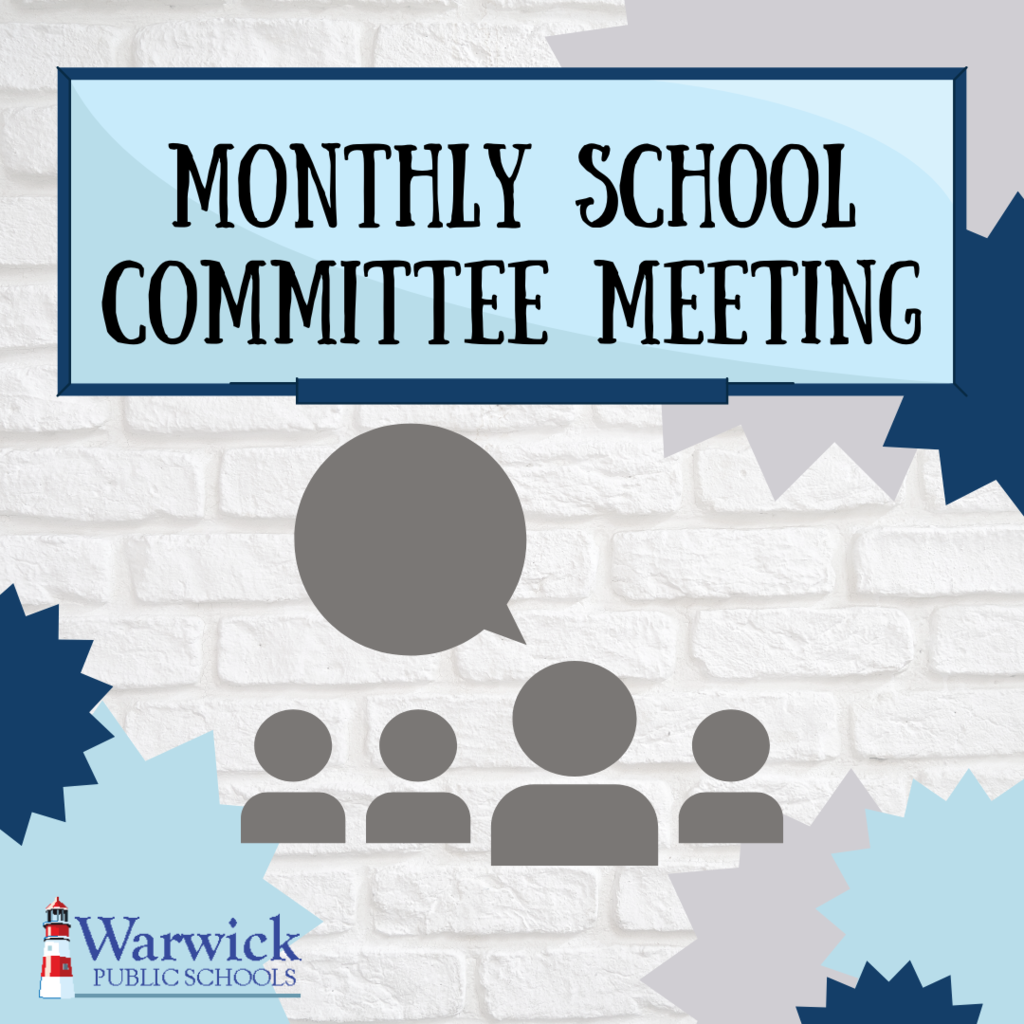 Important changes to the summer meal program! The location has changed to across the street from Oakland Beach School (parking lot in front of fields). Meals can be taken of site and children do not need to be present. See complete details in this flyer.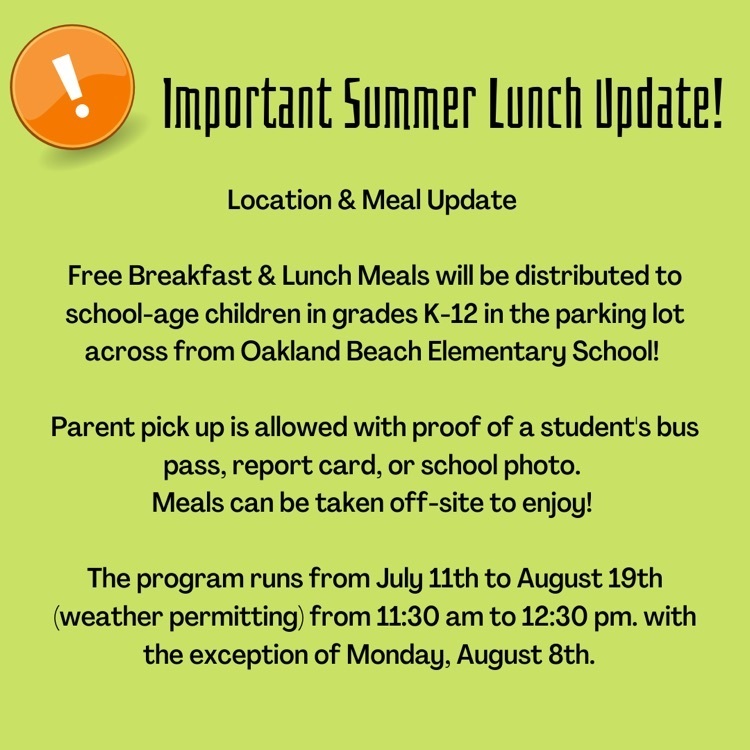 WPS Summer Meals Update! FREE lunch meals will be distributed to school-age children (K-12) in the Oakland Beach Elementary School back parking lot! Monday-Friday, July 11th to August 19th from 11:30 am to 12:30 pm. *Meals must be eaten onsite this year.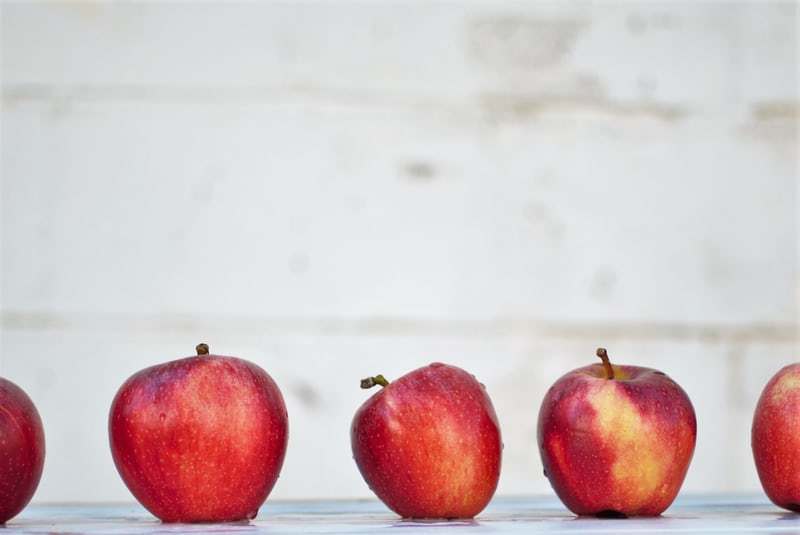 Happy Independence Day, Students, Staff, & Families !

Student Chromebook in need of repair? Simply bring it to the Vets MS main office Tuesdays - Thursdays, 8 AM - 1 PM. When dropping off, please provide the following information: Student's Name, School Name, Contact Phone Number (for pick up), Description of the Problem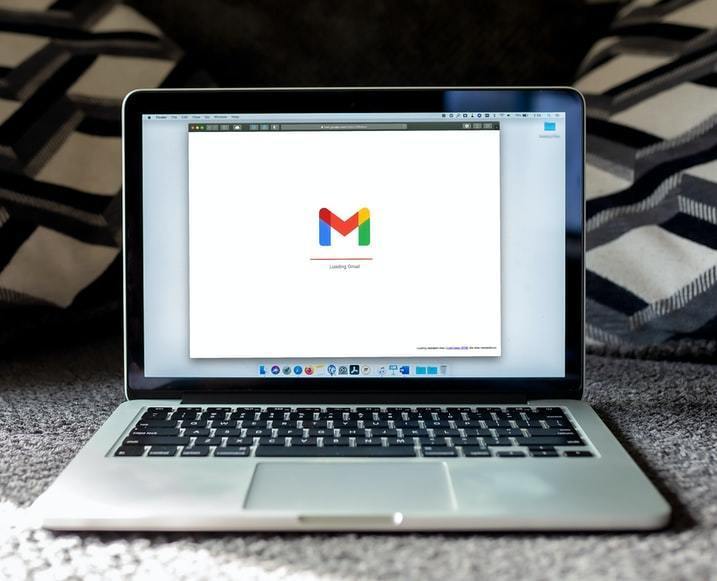 We know summer just arrived, but we did want to send out a reminder for our students K-8 to take a break from the sun & heat and hop onto their My Path! #summerlearning #nosummerslide #iready #mypath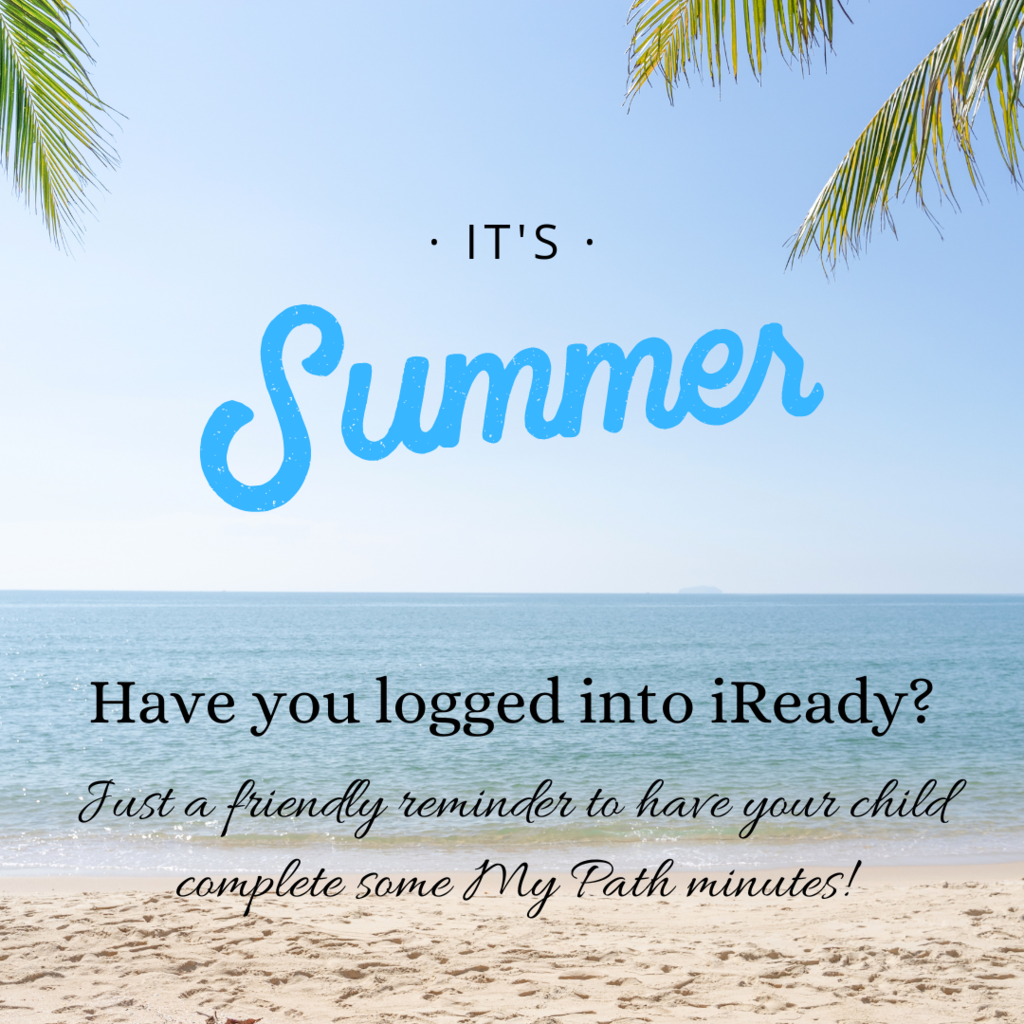 Hoxsie students not only represented their school in the Gaspee Days Parade this past Saturday, they also got to meet Governor McKee!