Our Title I Warwick Backpack Pantry Program has been selected to receive $1 from every 'Bloomin' 4 Good' bouquet sold during the month of December at the Stop & Shop on 2470 Warwick Avenue. Buy beautiful flowers for a great cause, spread the word!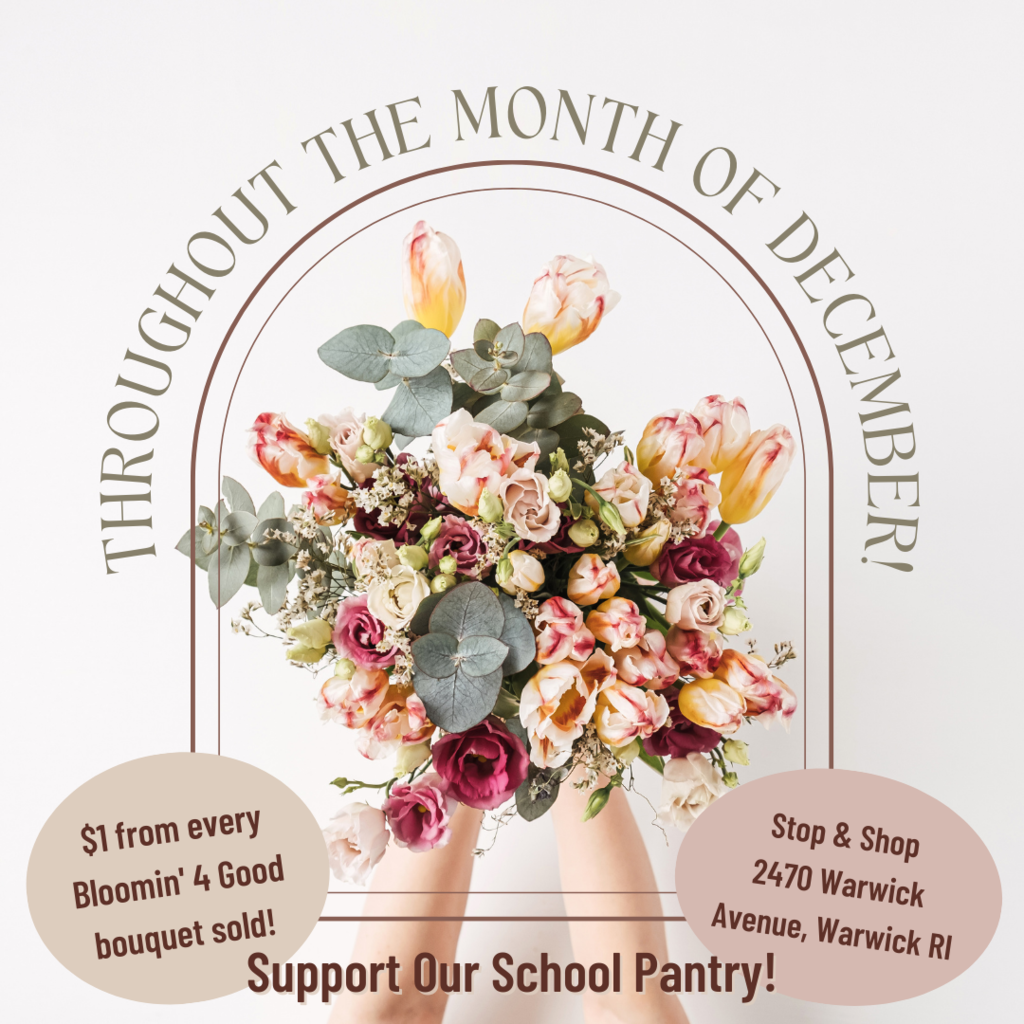 Hoxsie School was on WPRI news with Hailey Miller earning a new book from our Book Vending machine. Congrats, Hailey & Hoxsie! Check out the video link:
https://video.link/w/AEsEd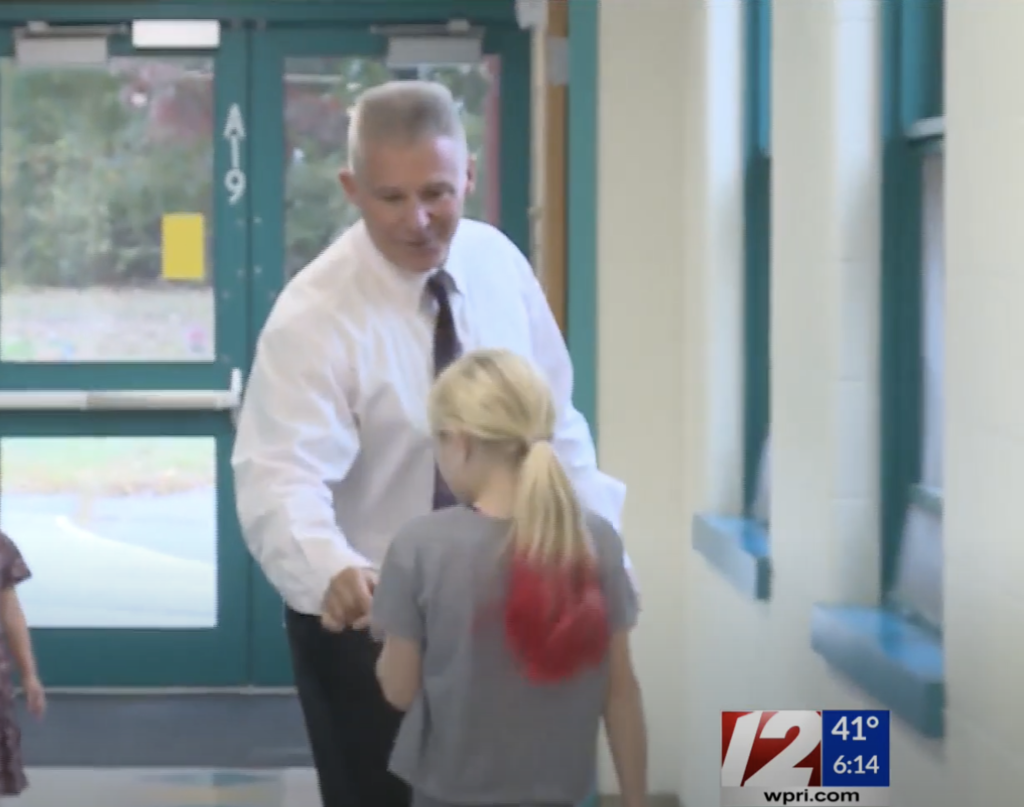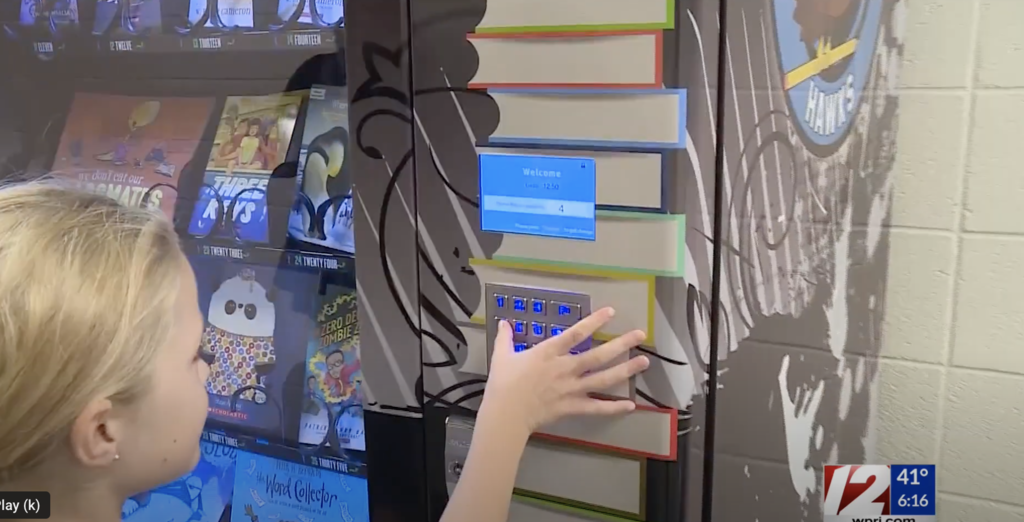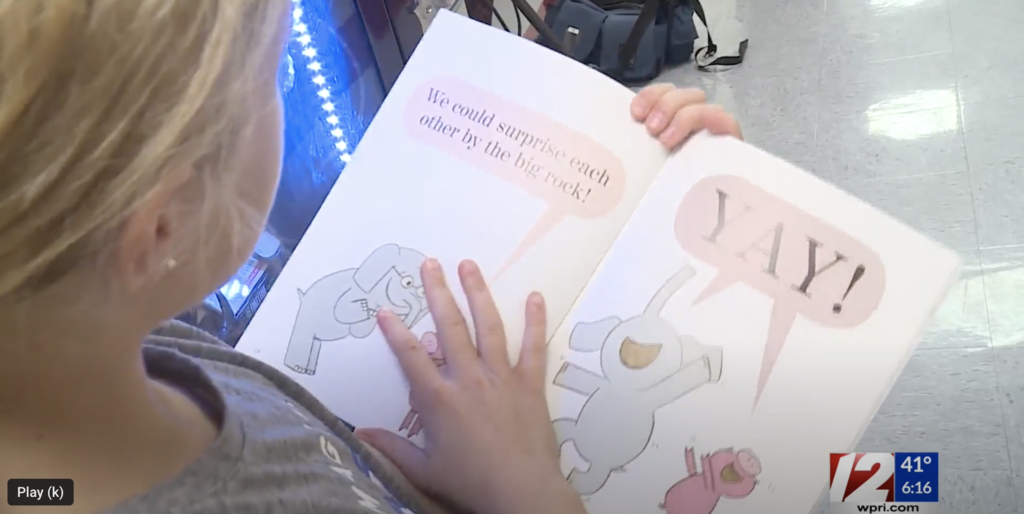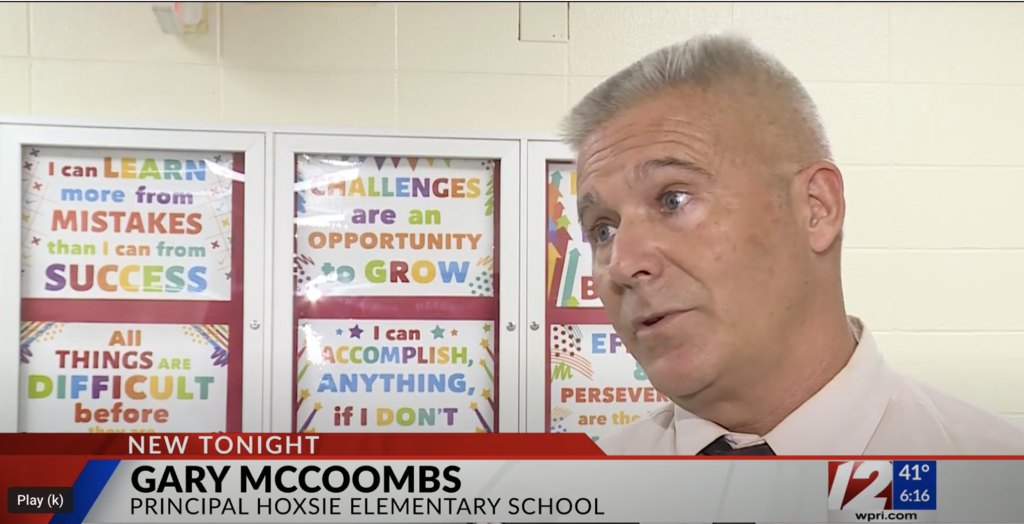 Wishing all of our staff, students, and families a wonderful Thanksgiving full of love, laughter, and joy!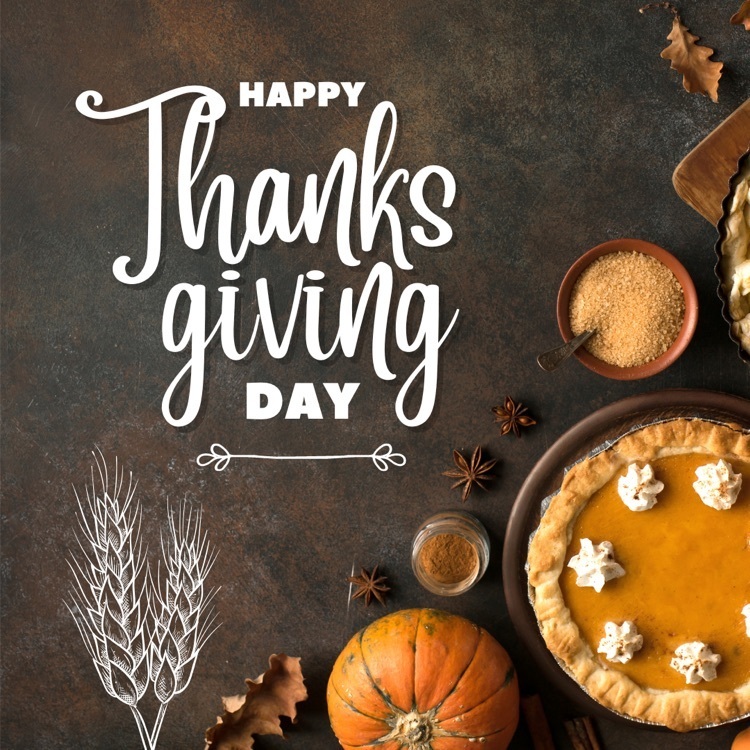 This is a short week at Hoxsie School: MONDAY and TUESDAY ONLY. Have a safe and Happy Thanksgiving, Hoxsie Family.

'PICTURE DAY' REMINDER: Tomorrow, November 22, is Picture Day at Hoxsie School. Bring your best smiles. ;-)

Are you joining me NEXT WEEK for Operation Thankful? Please RSVP to let me know! A small act of kindness that will warm veteran hearts here in RI this December.
https://forms.gle/gBq1dUH9tyoJtMEK7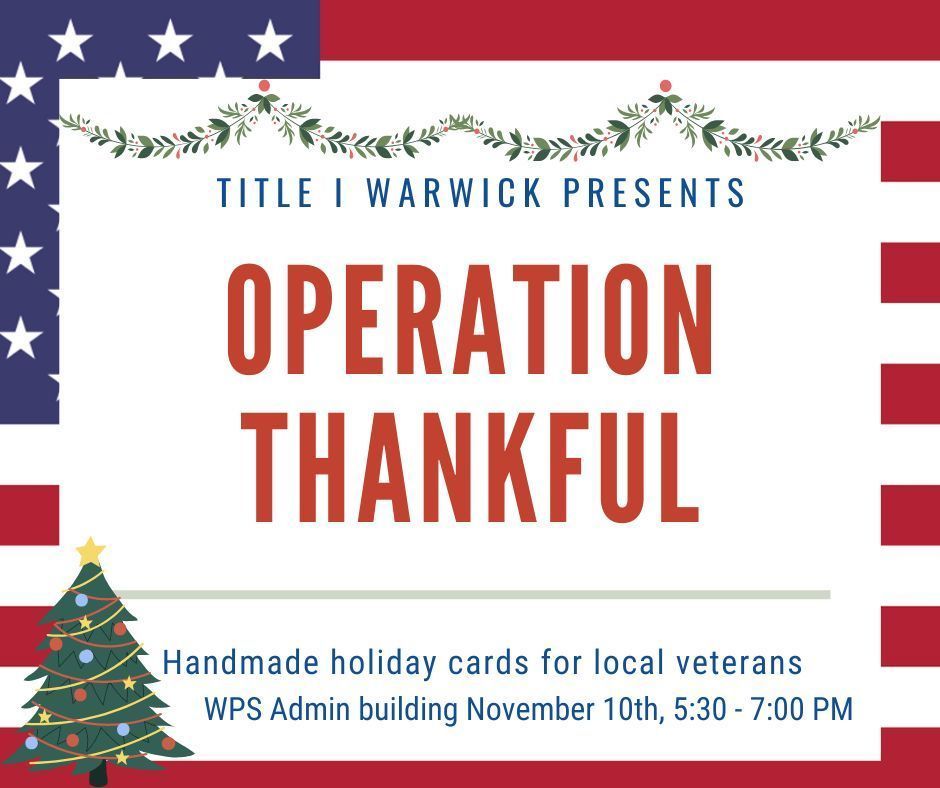 Have you registered for the Steamship Museum visit Saturday, November 12th? This family event is being offered at no cost for Title I families! Join us at the museum from 10-11:30 am, registration is required. Space is limited. Use this google form to register:
https://forms.gle/CPXc1htGXScy3JWm7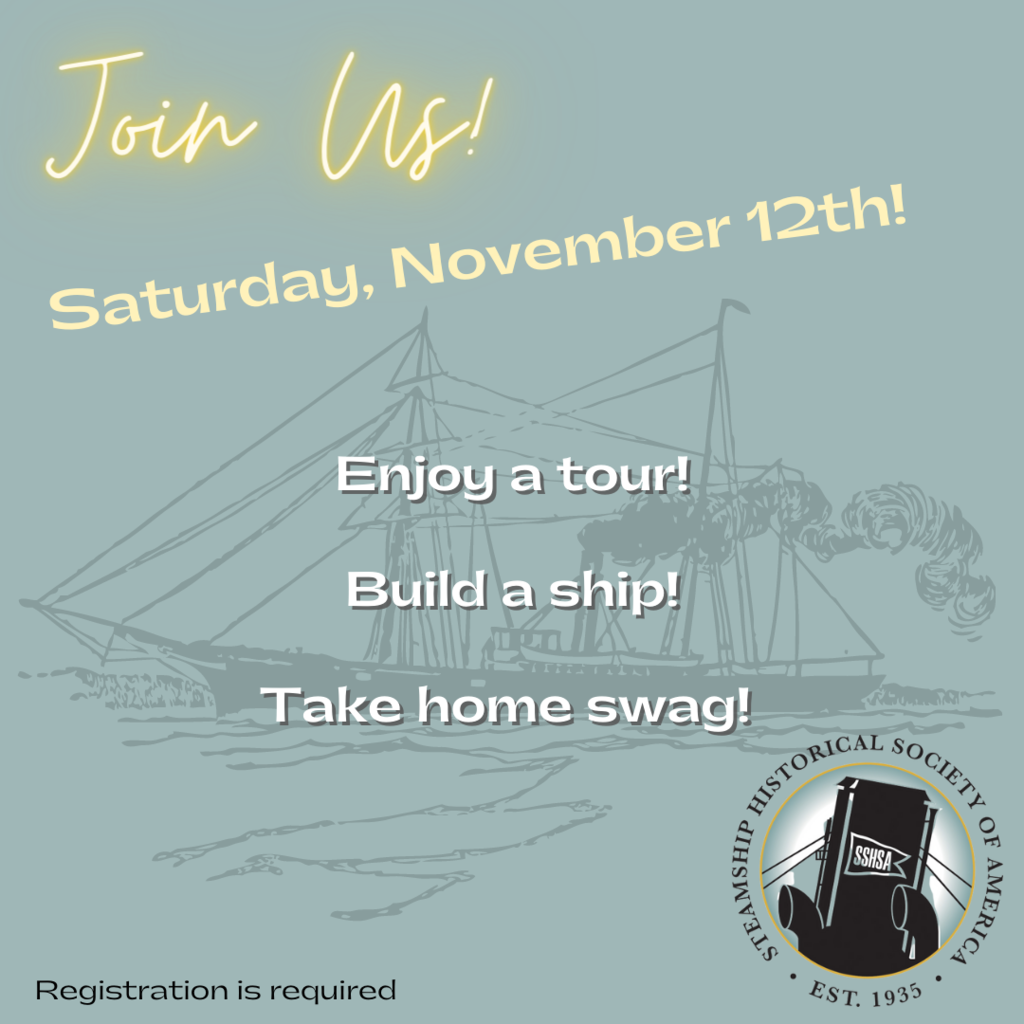 Are you registered for Parenting Partners Wednesday nights? We start this week and would really like your voice as a part of the conversation. Come by Lippitt and discover why every parent loves this workshop! Reach out to Mrs. Kadek to RSVP. Childcare available if needed.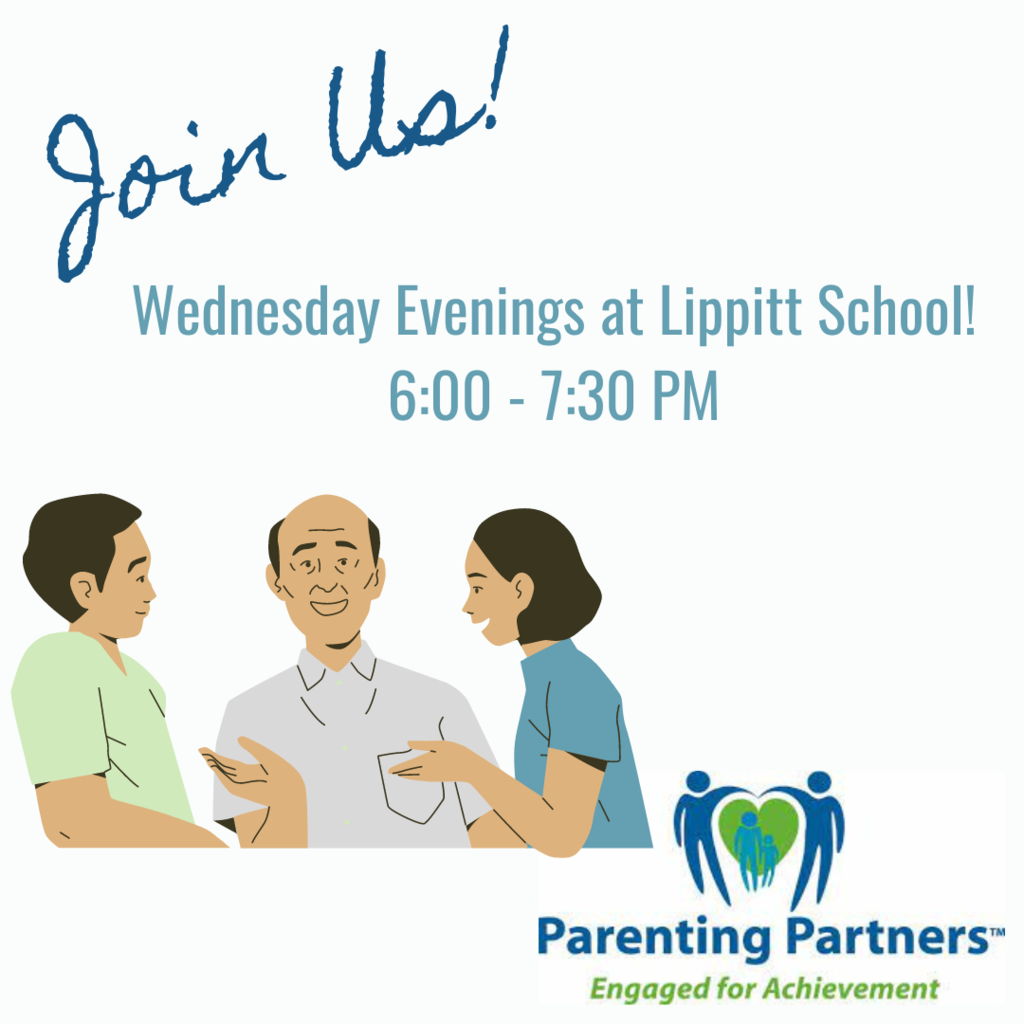 Your November Newsletter is here! Several events and important updates included. View the newsletter in the news section on your school website and mobile app!

Hey Families! Family Cyber Safety Nights are taking place virtually throughout October! These workshops are one-hour in length and provide a family learning opportunity for K-8 children and their guardians. Register here:
www.csiselementary.org/s/cyber-family-signup
Choose from any Tuesday in October: OCT. 4, 9PM ET *** OCT. 18, 7PM ET OCT. 11, 8PM ET*** OCT. 25, 6PM ET

Your October Newsletter from Title I is now available on your school website. This month includes info about our food assistance program, safety resources from our School Resource Officer, and much more!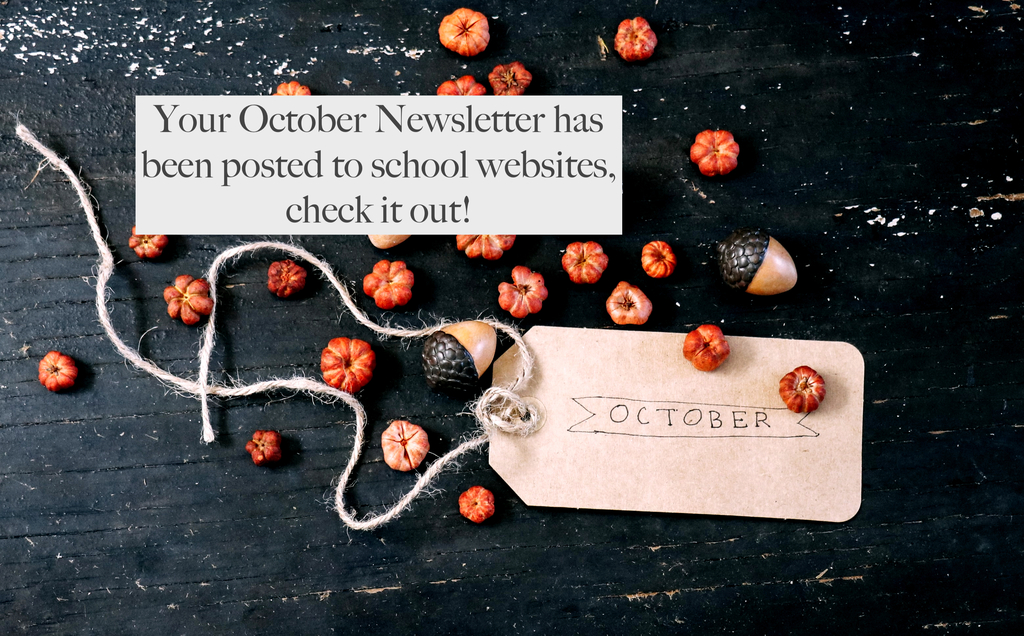 Hey Hoxsie Families, Save The Date! We're having our first Donuts with Grownups event Friday, October 14th! Drop off your Hawk & join us in our Family Center classroom from 7:55 - 9:00 AM.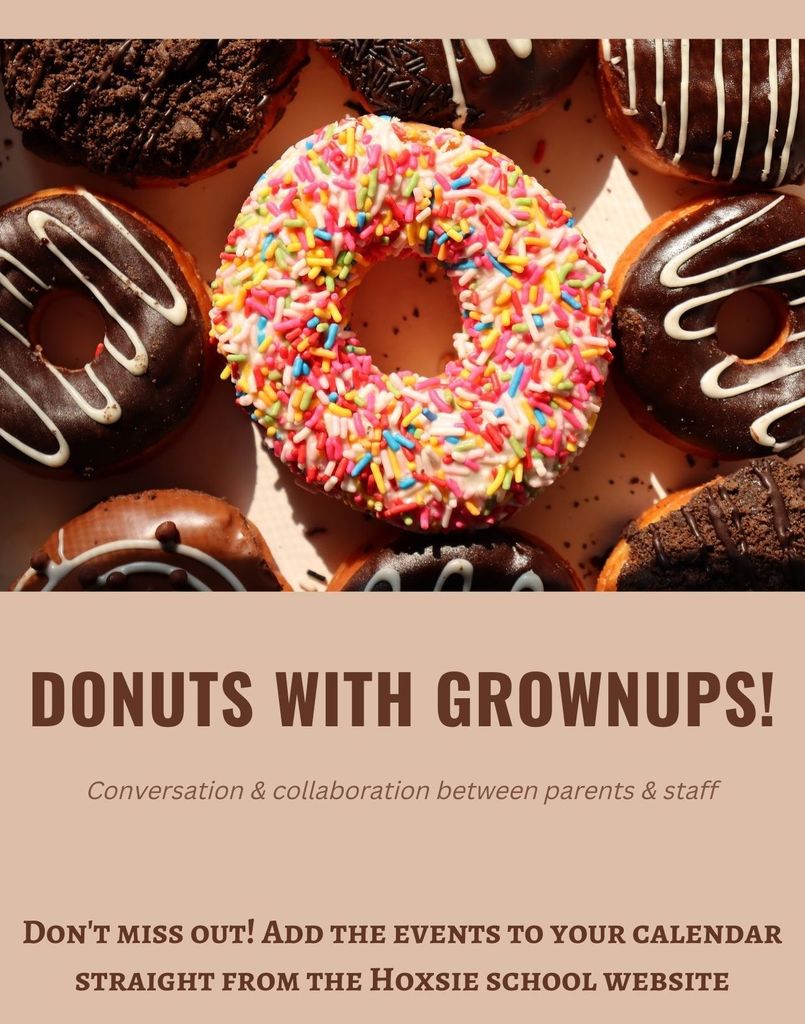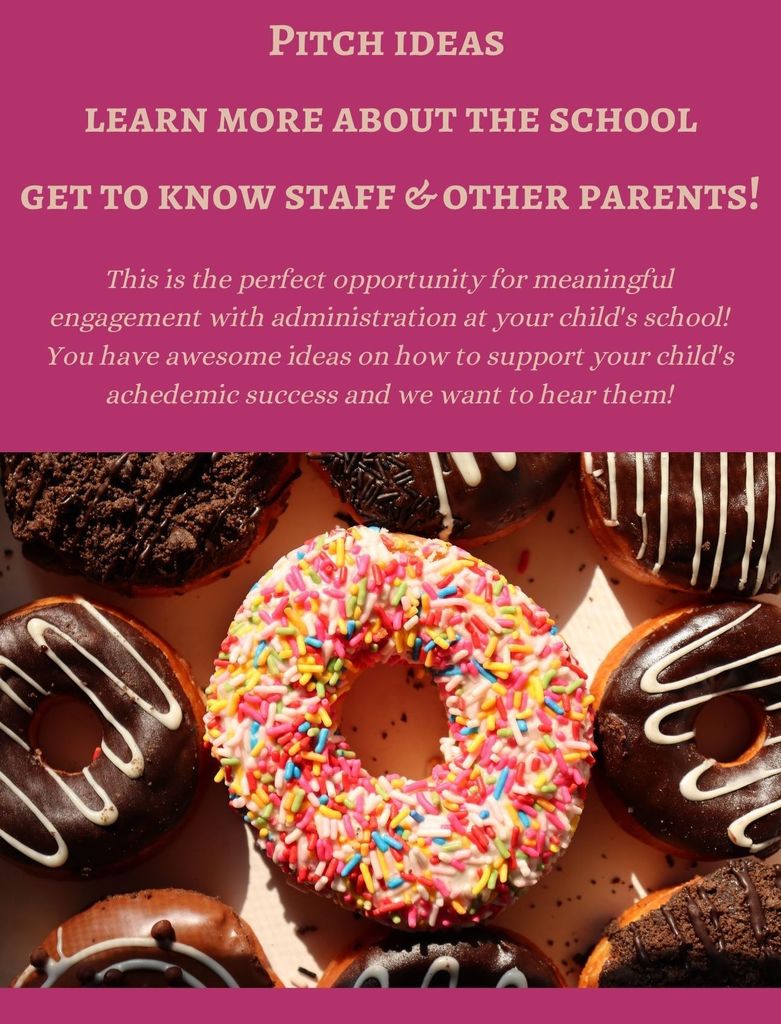 The third episode in a series of videos put together by Warwick Public Schools to provide information regarding the New High School Project is available NOW on our YouTube Channel - WPS Video. Check it out!
https://youtu.be/2vW4c-Bovu0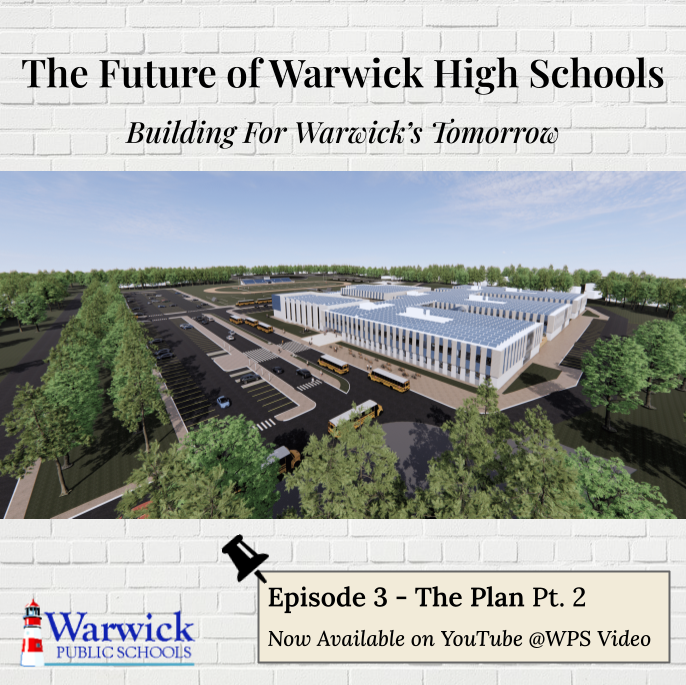 High Five! ✋ The first few days back at Hoxsie were great! Welcome back, Hawks!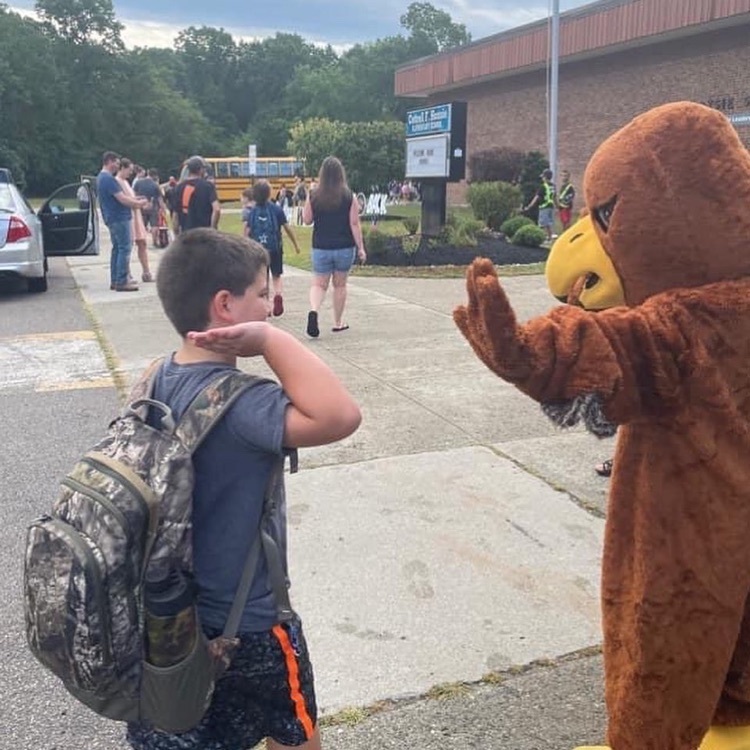 Wishing our students and staff a wonderful 2022-23 school year!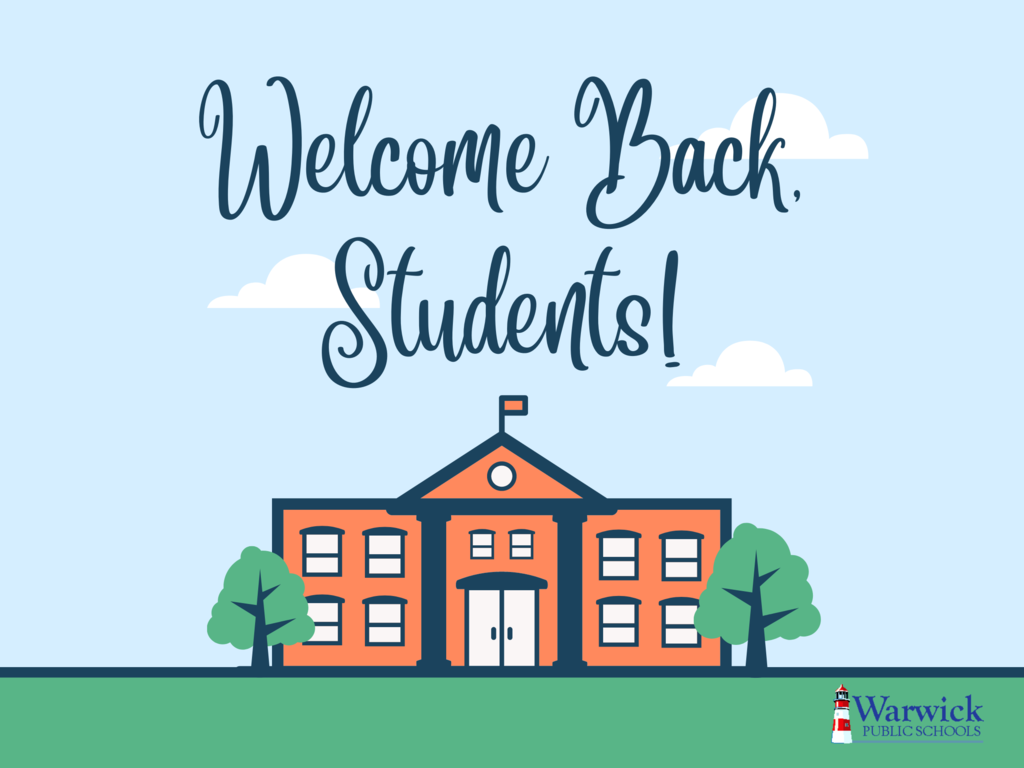 Welcome Back, Title I Families! Your September Newsletter is available NOW in the News section of your school website! Check it out!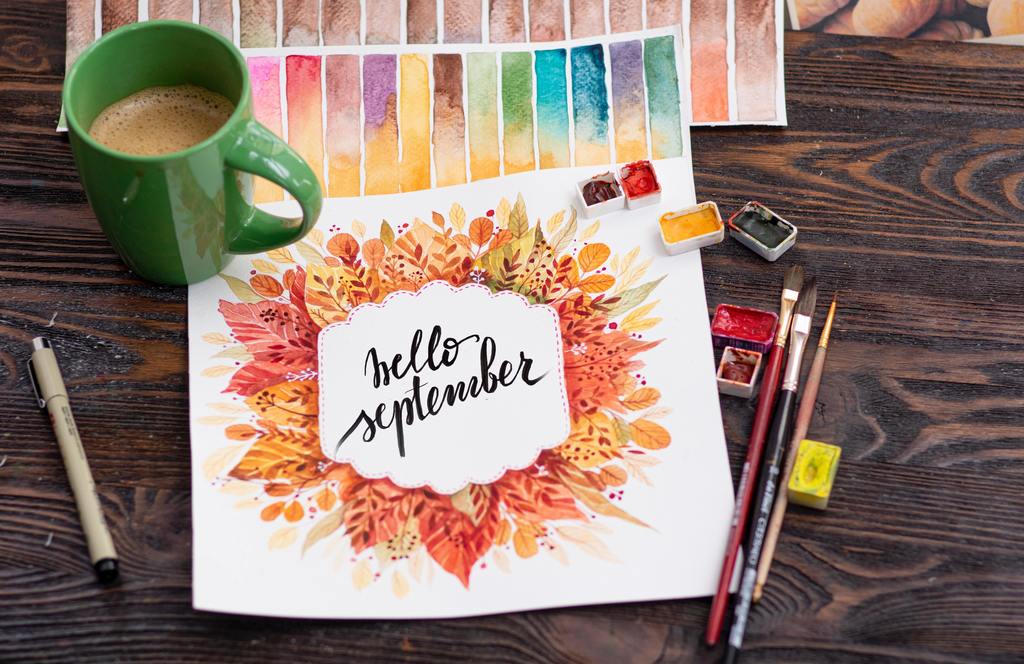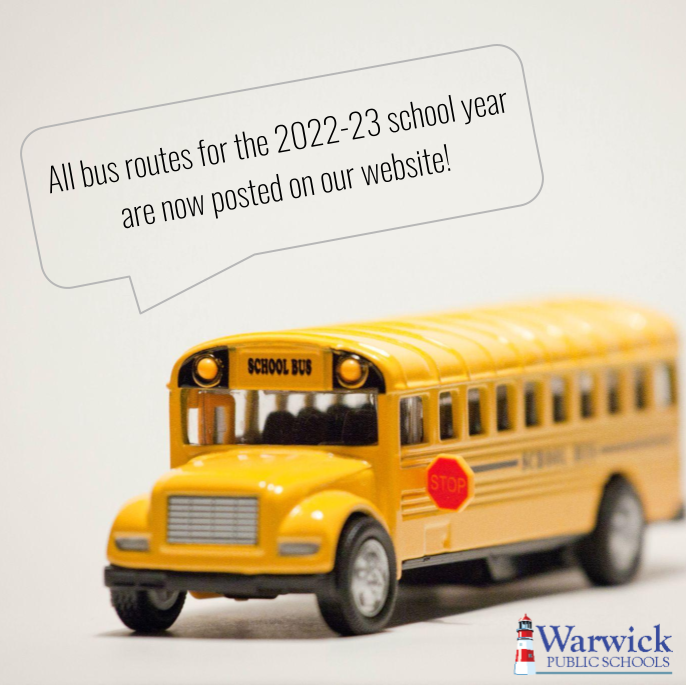 Update! Over the summer months, repairs for elementary students were designated to our 4 secondary schools--Shout Out & Thank You to the staff members who made this possible! Chromebook repairs will now be processed directly through your child's individual school again.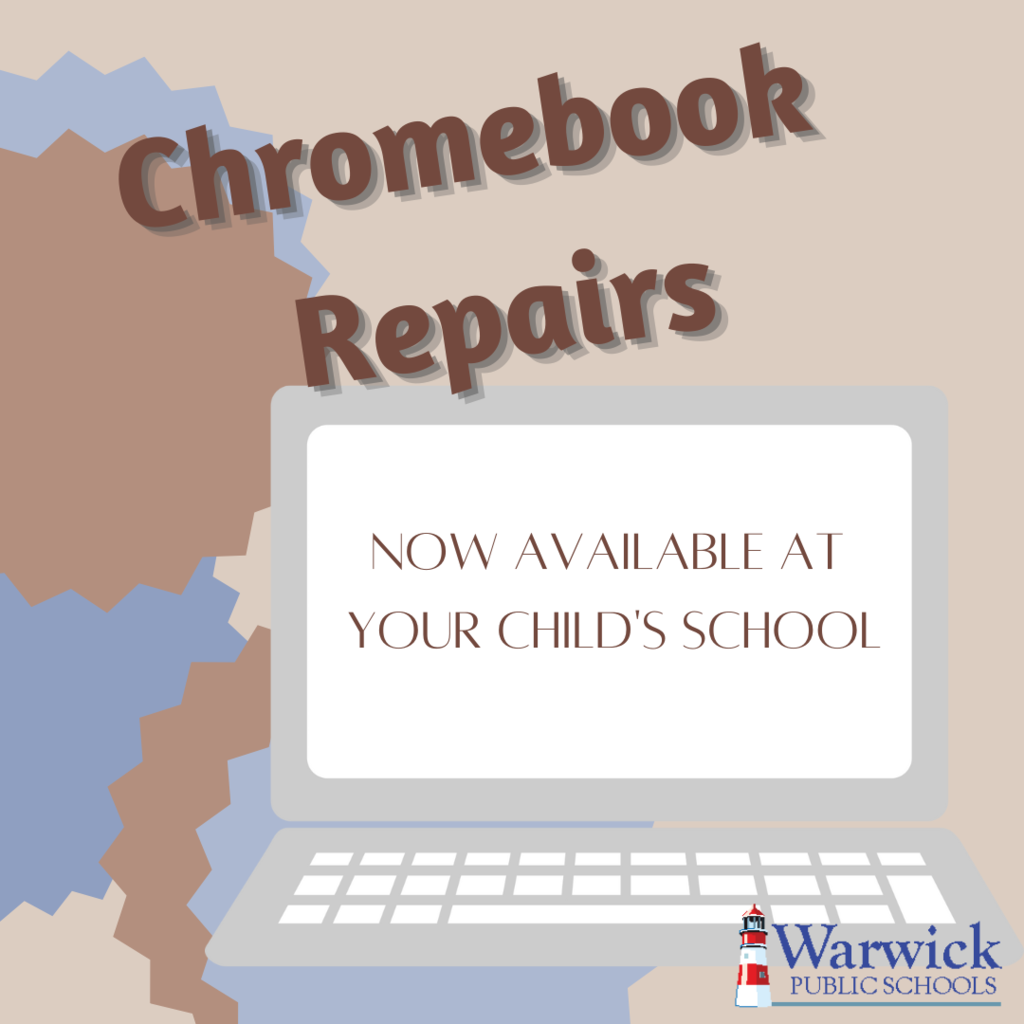 DYK, for students entering 1st-8th, iReady is a summer learning requirement? Continuing to build on and reviewing material is great exercise for our brains! Keep up the great work! Questions?
iready.helpdesk@warwickschools.org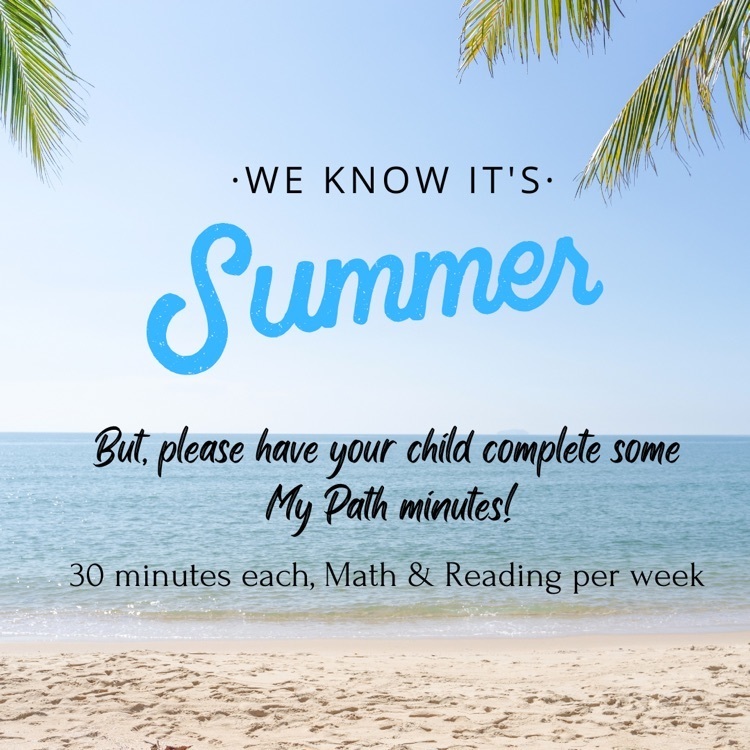 EXCITING NEWS! Our NEW website and app are ready! Visit warwickschools.org and check it out! Watch this brief video for more info on the app
https://youtu.be/8NIY6oIPIfY
We are so pleased to bring WPS into the 21st century and make staying connected as easy as one click!